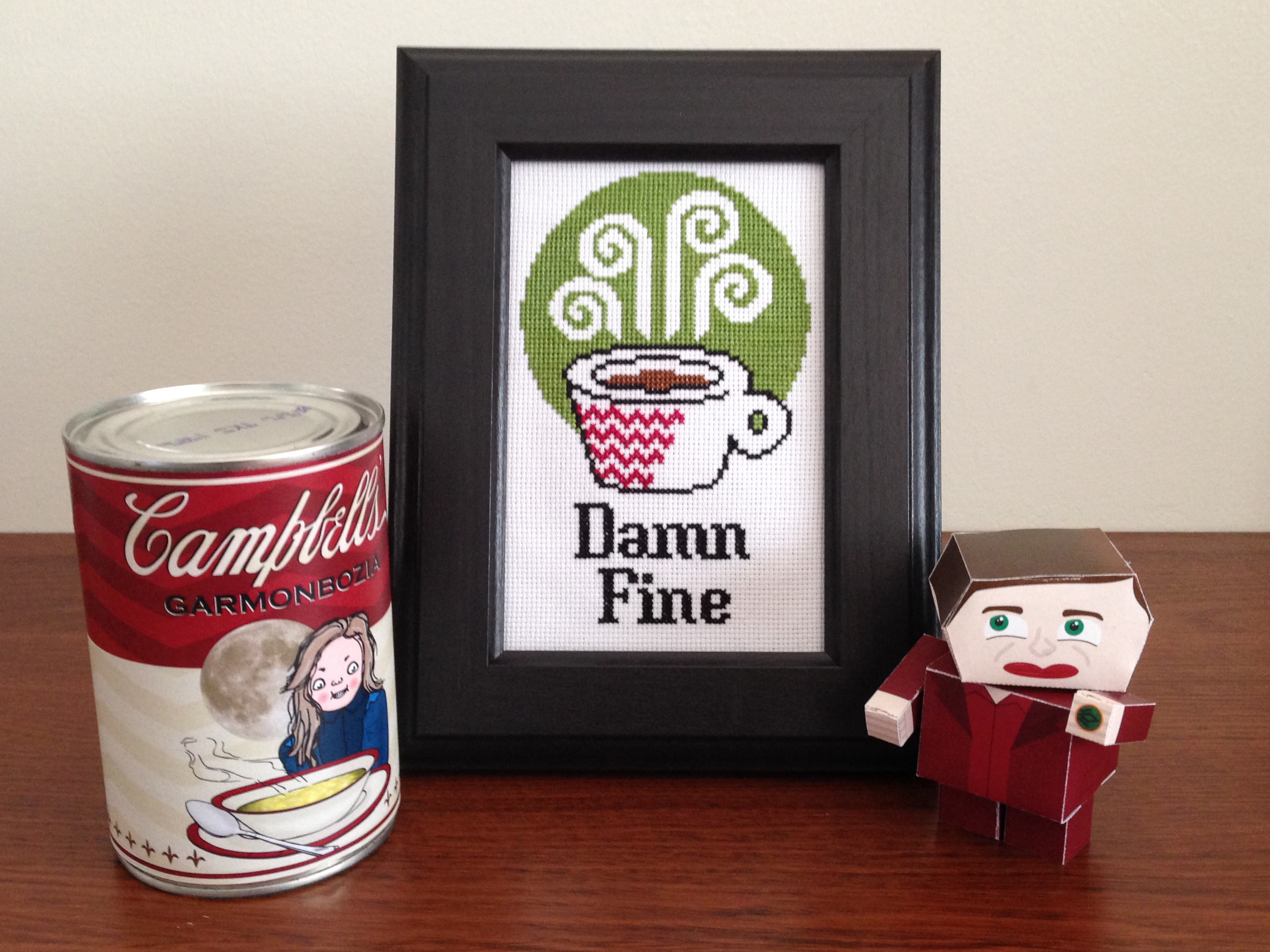 *Phew* I finally completed a new cross stitch pattern! This one is taken from one of my "One Hour Project" designs I did back in February. Inspired by Twin Peaks, this "Damn Fine" cup of coffee is straight out of the Double R Diner, with a Red Room chevron accent to remind you that the Owls are not what they seem…
If you are feeling crafty, KITS are available in the Happi Shoppe so that you can make your own "Damn Fine" cross stitch [it includes everything you'll need! How thoughtful, right?!].
The Man From Another Place is not included… but if you want to make your own, you can download the template for FREE [eff aar double eee!] here: MFAP Template [all you need is one sheet of card-stock or photo paper, regular paper is too thin, and a printer].